What is TikTok?
TikTok, previously knowns as Musical.ly, is a video streaming and sharing platform that allows users to make 15 second creative and expression videos. TikTok has generated over 1.5 billion downloads. It is available for Android and iPhone users. It was developed by ByteDance in 2012.
How Might It Be Used?
Users generally use it for recording lip syncing, singing songs, making amateur music videos and other uses not strictly related to music. Celebrities and popular television personalities can also have a TikTok presence which can influence users to also use TikTok.
Users are able to like, comment and share other user's videos on the app, and also receive notifications. The company themselves often use social network sites like Twitter and Facebook to promote well known and impactful videos.
Is It Free or Do You Have to Pay for It?
TikTok is free to download and use.
How Can You Tell If Your Child Has Downloaded It?
When TikTok has been downloaded on a Smartphone, it will have the following App logo design. This will be displayed on the app homepage. If this is not visible, you can check whether TikTok has been downloaded onto the phone through the App Store. Also you may be able locate your child's TikTok activity by searching for it.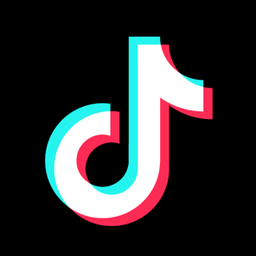 How Do I Talk to My Child about It?
Have the conversation,
'I heard about this app which may pose some risks, I think we should talk about the apps that you are using to ensure they are safe…I don't think it's safe to use because having images like that on your phone leaves you exposed and open to someone potentially taking advantage of that. I want you to know that if you ever feel concerned about any apps or websites you use you can come and talk to me about them.'
Finally, help them to set up any apps or register for websites as you can assess the apps they use and make sure they are installed with the highist privacy and security settings.